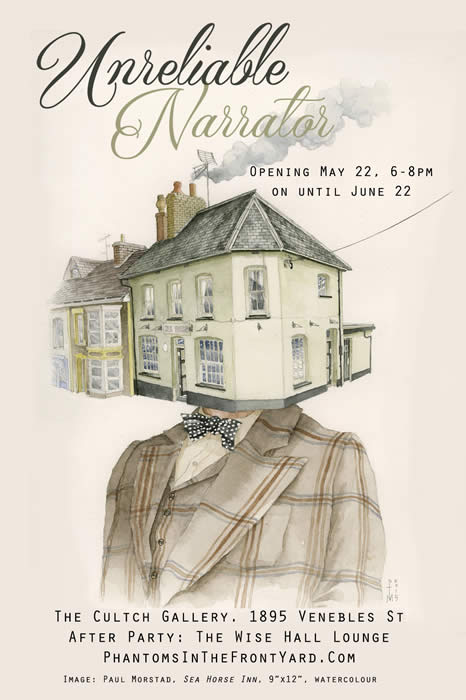 Group Show 'Unreliable Narrator' A group exhibiton with 'The Phantoms in the Front Yard': Michael Abraham, Jeremiah Birnbaum, Paul Morstad, Bruce Pashak, Jay Senetchko, Jonathan Sutton and Pennylane Shen (curator). MAY 22 – JUNE 22, 2015 THE CULTCH GALLERY 1895 Venebles Street Opening reception: Friday, May 22nd 6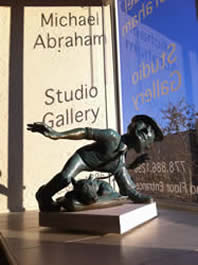 Saturday, February 14, 2015, 12pm - 9pm Come for a viewing, a glass of wine and good conversation, or just a casual hi! Click Connect for more details about the gallery, hours and visiting. You are always welcome!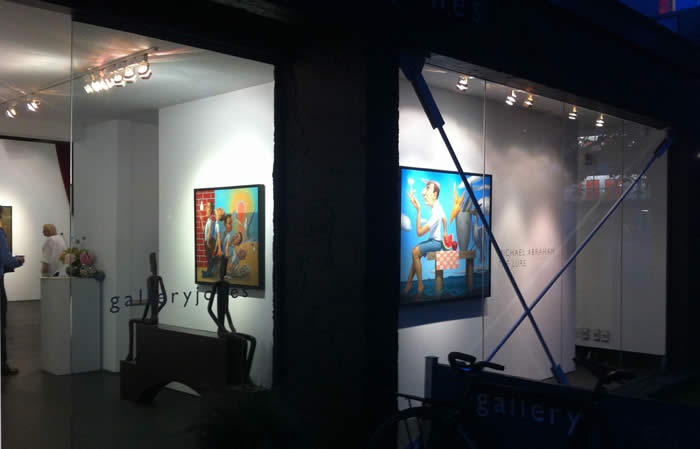 January 2015: A side note: I have recently ended the exclusive relationship I had with Gallery Jones, and appreciate the ten good years of representation with these kind and hard working gentlemen.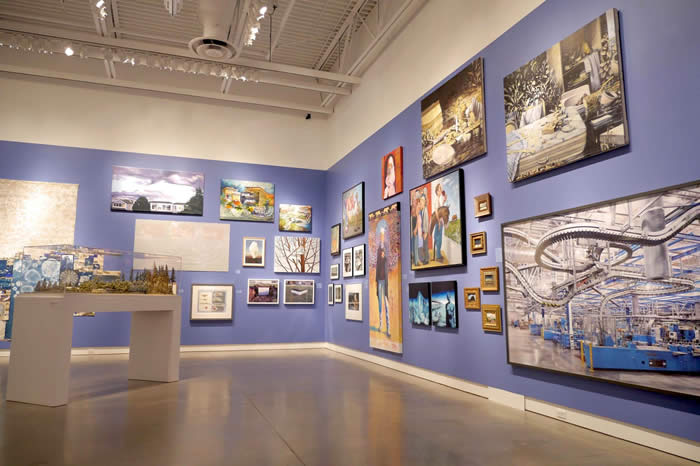 Show opens January 17th, and runs until March 15th. Details here. and CBC News - article and audio. 'Bouquet - Urban Suburban Rural' (pictured behind me below), is one of two of my paintings on display in 'Views from the Southbank I: Histories, Memories,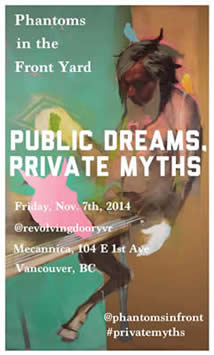 Phantoms in the Front Yard - Group Show Promo card andIntsallation shot of Public Myths, Private Dreams. Friday Nov 7th, 2014 - One day only. Open during the day, with reception/party at night At Meccanica, 104 east 1St Ave, Vancouver. See Phantomsinthefrontyard.com for details or see Phantoms in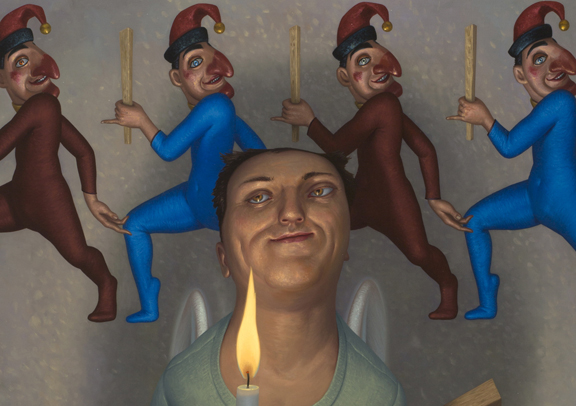 June 5th - June 28th, 2014. Show extended to July 10th, 2014 (Image detail of 'Hope and Punches' oil on linen, 2014.)  Opening reception: Thursday, June 5, 2014, from 6 - 9 pm. with musical guest Tonye Aganaba.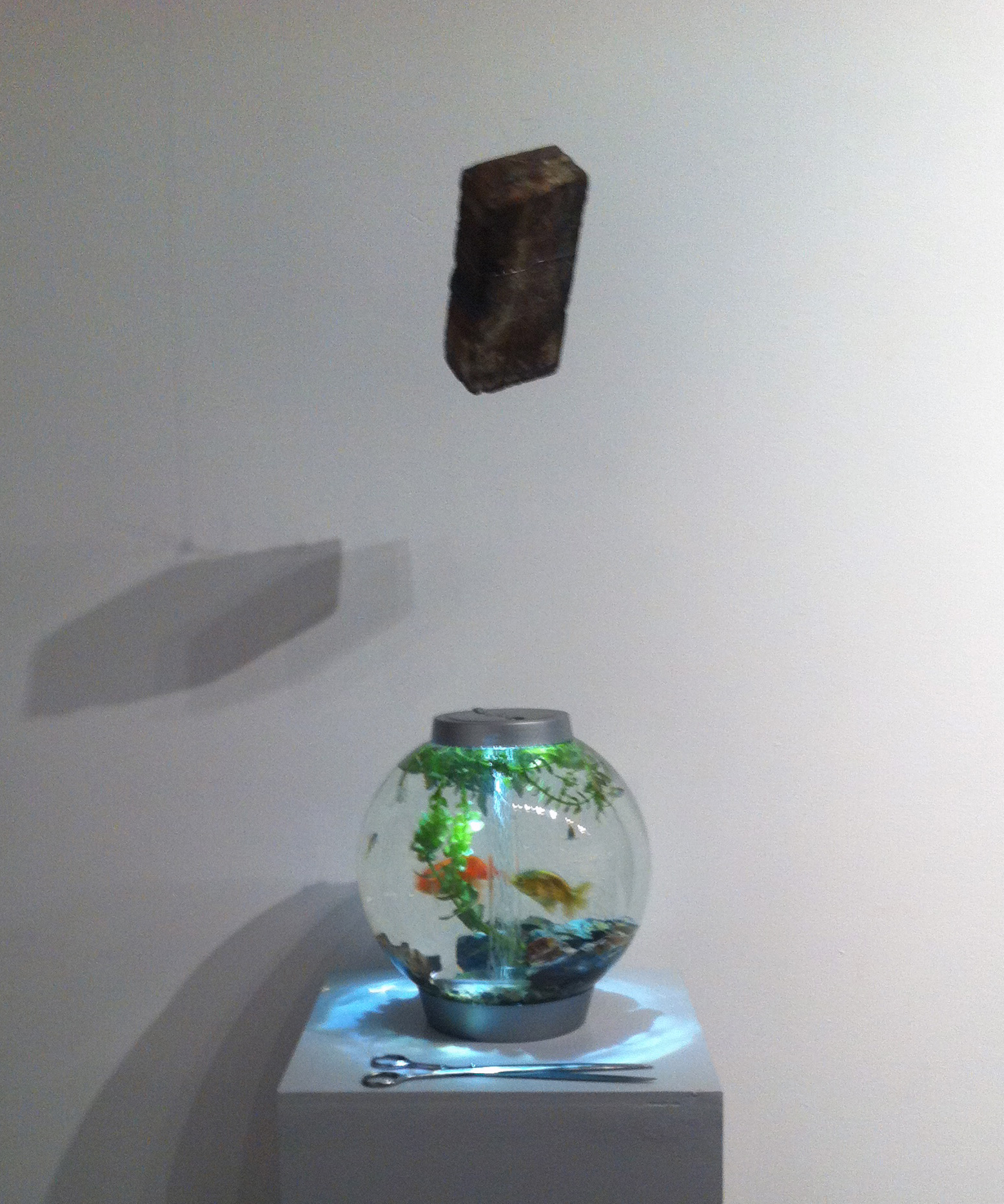 Opening reception: Thursday, June 5, 6-9pm, with musical guest Tonye Aganaba Exhibition dates: June 5 - 28 Michael Abraham has been a successful full-time artist for over two decades with a history of dramatic invention, and a popular motif of his is that