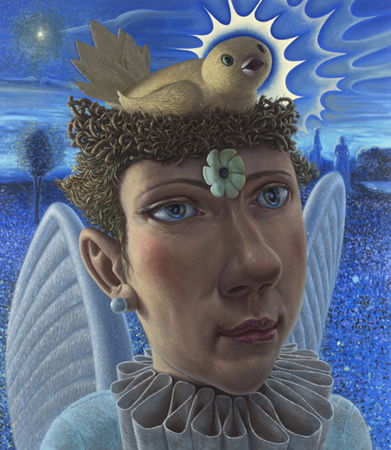 Collecting
Whether you are looking for unique art that expresses who you are, or are looking to add another original 'Abraham' to your collection, or perhaps you are a bold collector who wants to secure something a bit daring, there is something here for you.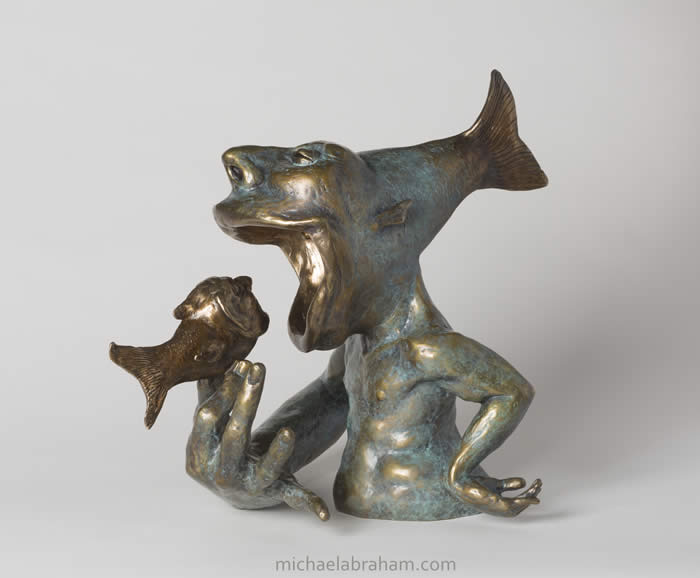 The Art of Business
For some reason the general public thinks artists are not business people or should not talk about money, and yet everyone I know always asks "How's business?"  Rembrandt, Warhol, Picasso, Dali, Murakami, Jeff Koons, Damien Hirst, Rubens, Ingres, Vermeer, Breughel… business people, as well as artists. I'm one of these people.
Available Artwork
PAINTING
If you are curious about which paintings are available, you will see a lower case (a) at the end of the painting captions on the painting pages that indicate their availability. (About 20% of the paintings on the website are still available.)
SCULPTURE
If you are curious about which sculptures are available, you will see a lower case (a) at the end of the sculpture title captions on the sculpture pages that indicate their availability. All Bronzes are usually done in editions of nine, and are made to order.
There is at least one available from each edition at the moment, but might not be in the finish you desire. They are finished in either polished bronze, polished dark silver oxide, or green patina. There may be a 6 to 8 week waiting time for some pieces not yet cast.
Price point
Painting – The price point for paintings is from $4000 for a smaller painting, up to $15000 for a 48 x 48-inch piece. I have a select few larger or more involved paintings between $15,000 to $60,000.
Sculpture – The bronze sculptures range in price from $2600 for smaller, to $10000 for the largest.
Hand-pulled Prints – Black and white hand-pulled prints range between $500 and $1200.
Payment Options
I welcome 'instalment plan' proposals at a pace that works with your budget.
Contact me at the studio if you see something you like or if have any questions and we can discuss a timeline that works for you.
Appointment
If you'd like to schedule a visit to the studio, or meet with me via face-time or zoom from the other side of the world or street, let me know. I am usually available afternoons, and evenings, and well into the night.
Cheers
michael@michaelabraham.com
778-886-1296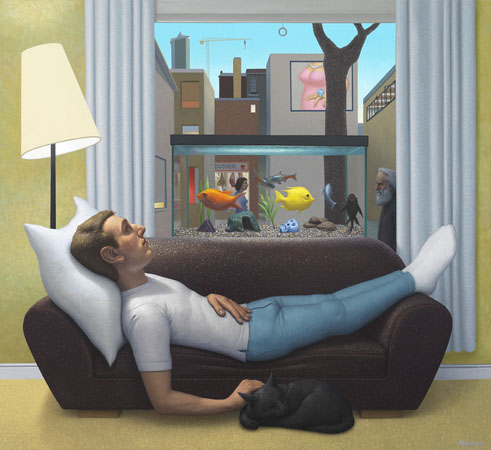 COMMISSIONS
I am available for commissions, portraits, sculpture projects, collaborative projects, and welcome new ideas to participate in. If you have something cool in mind or wish to consult, let me know! Some of you may know that previously commissioned works include original paintings promoting the Vancouver Opera, a 19-foot high outdoor sculpture near Fisherman's Wharf in Victoria, and select private portraits.