MICHAEL ABRAHAM – VISUAL ARTIST
PAINTINGS, SCULPTURES, PRINTS, COMMISSIONS.
YOU ARE ALWAYS WELCOME TO VISIT
I am usually at the studio weekdays from noon onward, and on some weekends.
Phone or e-mail ahead to make sure I am there to greet you.
Phone: 778.886.1296
E-mail: michael@michaelabraham.com
MICHAEL ABRAHAM STUDIO GALLERY
4803 HAVILAND STREET – 2ND FLOOR.
DELTA, BC, V4K2V6
Emails are sent infrequently, 3 to 4 times a year, and may contain information about upcoming shows, new paintings and sculpture, and perhaps gift shop info prior to major holidays.
MICHAEL ABRAHAM STUDIO GALLERY
The Studio Gallery is my main studio and is home base for creating, showing, and selling my paintings, sculptures, and prints in the greater Metro Vancouver area and beyond.
  All are welcome. If you are an art lover, dealer, gallerist, collector, curator, the general public, or friend, you are welcome to contact me.
The latest phase in the ever-changing art world is that of 'the artist/entrepreneur', thanks in part to the Internet and social media. It has become all about connection.
In the past, my artwork has been represented by Jan Baum in Los Angeles, Gallery Jones, and the Simon Patrich Gallery in Vancouver, Nancy Poole Gallery in Toronto, the Barton Leier Gallery in Victoria, and Bugera Matheson in Edmonton. I am grateful to all the hard-working art dealers that have believed in me over the years. Galleries come and go, but art is forever! 🙂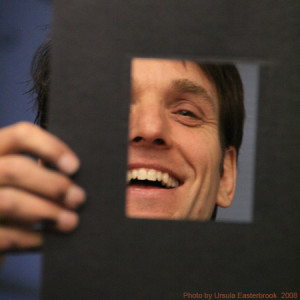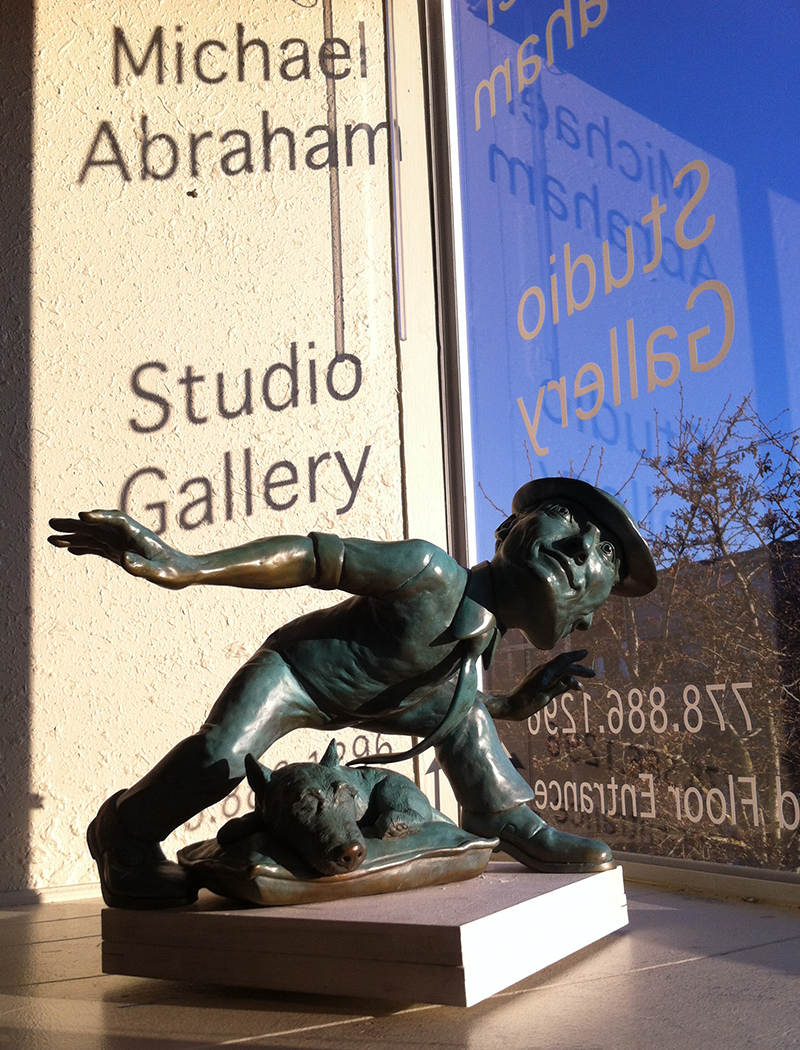 COMMISSIONS
I am available for commissions, portraits, sculpture projects, collaborative projects, and welcome new ideas to participate in. If you have something cool in mind or wish to consult, let me know! Some of you may know that previously commissioned works include original paintings promoting the Vancouver Opera, a 19-foot high outdoor sculpture near Fisherman's Wharf in Victoria, and select private portraits.
A FRIENDLY NOTE TO COLLECTORS AND CLIENTS
As things change, I have lost track of some of you. If you wish to know about future shows, newly available work, or to share with me how a M.A. piece is settling in its new home, e-mail me directly and let me know! Thank you for your support!
AFFILIATED GALLERIES AND ART DEALERS