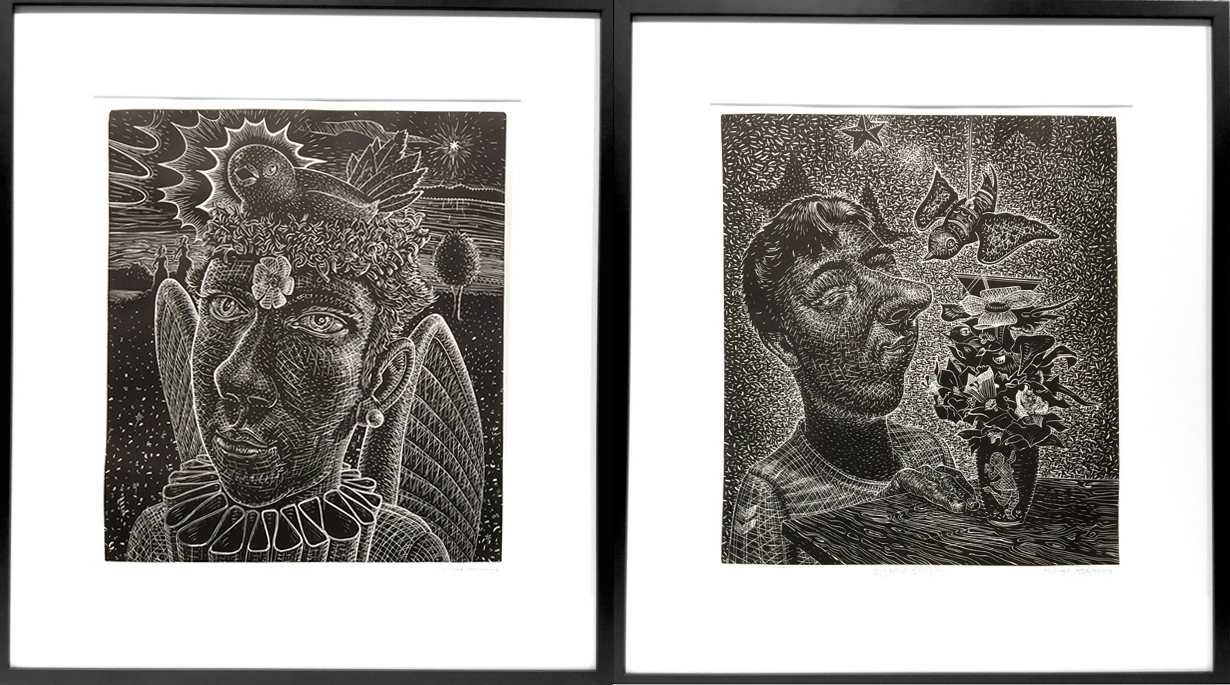 X-mas 2015
Recent prints and small bronzes just in time for Christmas, or classes with a friend perhaps?
I recently completed working on 2 hand-done limited edition linocut prints and small-scale bronze sculptures that make perfect Christmas presents.
Maple Circle
I am a bit of a news junkie and listen to a lot of 'info' as i create my artwork. Everything, both good and bad, all seems to happen at once and always.  This week, with all the rhetoric of divisiveness, and fear, I was moved by the news of humanity moving towards generosity. Thinking about a world where i wish we could all live together I posted this on Facebook:
"Maple Circle is the name of the street I grew up on, and is a great name for a Canadian street. There lived my family, with an immigrant/refugee Hungarian father and my Canadian mom, (with English / Arles French and 1/8th native background) and us five kids. There were families that were German, French, Jewish, Catholics, Protestant, Black, Italian, Irish, English, Pakistani, Indian, Lebanese… even one family from Manitoba! LOL! There were about 80 houses of so many nationalities, yet all the kids were just 'Canadians'. My in-laws are Dutch and Scottish… I love Canada, and am so grateful my dad was welcomed here, though he didn't speak a word of English.
I am proud that our community here in Ladner is welcoming two families from Syria into the neighbourhood. We are the world."
I will be donating 25% of all proceeds from the prints sold over the holidays to the two refugee families that are moving into my community this month.
If you'd like to purchase available artwork drop me a line, or call ahead and come by the Michael Abraham Studio Gallery.
[email protected]
I hope you enjoy the Christmas season, and wish you happiness for the new year!  And i wish you and the world a warm welcoming Maple Circle!