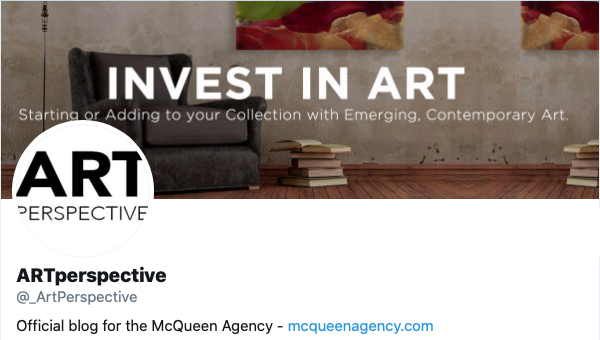 Q&A with Art Perspectives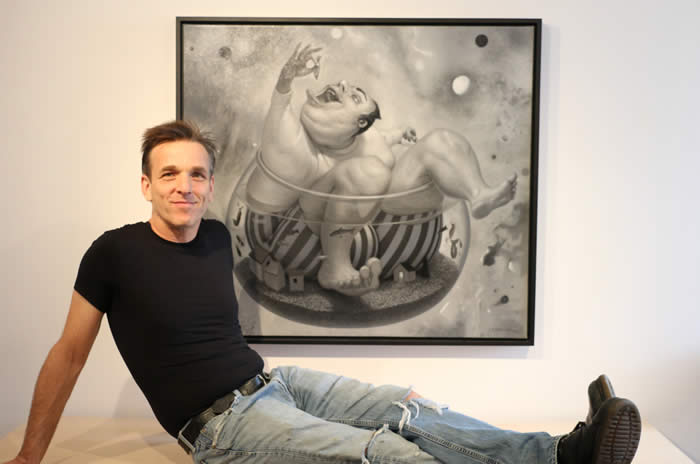 http://artperspective.org/blog/2015/8/5/behind-the-canvas-michael-abraham
AP. Give us a quick bio or background on yourself as an artist. Where did you grow up? What or who inspired you? What are some of your proudest achievements?
MA. I was born in Montreal, in 1965. My first distinct memory is of Expo '67. One of my brothers lost his shoe in a fountain… 🙂 My family has visual creativity in its blood, including my maternal grandfather who was a press, war and commercial photographer, My paternal grandmother painted a ceiling of a church in Pecs, Hungary. As a kid, we had a kiln at home, and two drafting tables, and my father had a ton of art architecture and history books, which I always looked at and read, tons of art books! My mom was a supply teacher who always did art activities with students in the afternoons, if the students did their other work in the morning. Crafts were in abundance all year long. I moved to Toronto at 16, and fell in love with arts, literature, and music; painting and drawing became something I couldn't not do. The first drawing class I attended with a nude model was during high school. The model was a large black woman with breasts larger than her head. It was very intriguing for me as a teenager. I became interested in form. LOL! I was taken with the projects in the art classes of grade 12, because they were all about ideas, and we got to choose the projects, so there was freedom to explore. I didn't have the skills for art, but had the passion for it. The skill developed along the way. I did the "10,000 hours" as the saying goes.
I attended the Ontario College of Art and Design, (OCAD) and enjoyed the 1980's Queen Street vibe. As I entered college I couldn't draw at all, so the challenge was set. And it took four years of art school before I felt I was getting better. I actually won the top drawing award for the OCAD Fine Arts department. At age 25 I spent a fifth year of college studying, in Florence Italy, with the OCAD off-campus program. My studio was at #7 Piazza San Marco, right around the corner from the Michelangelo's statue of David, and across the square from the Fra Angelico paintings of the Church of San Marco. In 1991, at age 26 I moved to Vancouver, and have been here as a full-time artist ever since. I have had a lot of solo shows in Vancouver and shows in a few other cities, including at Jan Baum Gallery in Los Angeles, and at art fairs in Hong Kong, Toronto, and London. I have always managed to find great teachers and friends, and am inspired by people's creativity. Tom Lapierre, an OCAD professor, was a great artist and mentor who inspired and encouraged me greatly. His work is irreverent and delightful. I currently run my own gallery space, The Michael Abraham Studio Gallery, where I work on sculpting, commissions, and oil paintings. I am proud of this. I am most proud that I have managed to be an artist full time since 1992. So many people know how much of a struggle surviving as an artist can be, so I am grateful most days that I do what I do.
AP. What project(s) are you working on currently?
MA. I am currently finishing off two bronze sculptures (as of end of July 2015). The two sculptures I'm working on now, 'Global' and 'The Pleasure Seekers' are looking awesome, if I do say so myself. This month I completed two linocuts, sweeter pieces, light in subject matter. I want to bring pleasure to the world and myself at the moment. For I while with my paintings I was busy commenting on business issues and post 9-11 imagery, angst and interested in art and morality. I am happy to be working on some lighter subject matter at the moment. I am also involved in a group show called 'Over the Counter Culture', a show that explores drugs in our culture today, which will open in October, 2015. This show will be at the Gordon Smith Gallery in North Vancouver, with my artist friends 'Phantoms in the Front Yard', a figurative Artists' Collective.
AP. Where can people find your art? How can they purchase a work?
MA. My work is available directly from the Michael Abraham Studio Gallery, just south of Vancouver, in Delta BC. Many people feel intimidated upon entering an art gallery or artist's studio. At my studio, I am approachable and easy going which instantly makes people feel comfortable.
AP. Who is your favourite creative person? Why?
MA. Stanley Spencer is a genius: a great portrait painter, landscape artist, and imaginary painter, and prolific too! They didn't call him 'Sir Stanley Spencer' for nothing. He is a great designer of 2D space, great at composition, leading the eye around a canvas like a conductor! I have a small Spencer drawing in my home. I love musician Gary Numan, for tenacity, vulnerability and his Phoenix like re-rising from the ashes of lost fame! His continued exploration of themes, sounds and styles always excite me. He has one of my etchings hanging in his house! Cool! I admire his ability to evolve and still stay interested in his craft so many years on. I have always loved the playfulness, solidity and simplification of Picasso's work. I always get excited when I become aware of a Picasso artwork that I haven't seen before. I love seeing pictures of him working too!
AP. What is your favourite album of all time?
MA. That's impossible to say. I'm an eighties boy at heart, but have a huge and diverse music collection, from ambient to indigenous to techno. Here are a few albums I play quite often, because of the times and places they remind me of, because of the places they bring me to… Music can save the soul. Here is a small list of personal favourites:
Gary Numan – Dance. Pleasure Principle, Splinter, or Telekon
The Moody Blues – In Search of the Lost Chord
Kate Bush – Aerial
David Bowie – Station to Station, or Lodger
Simple Minds – Sons and Fascination
Vangelis – Oceanic
Seal – Seal (Bring It On)
AP. If you didn't have to work what would you do with your time?
MA. I'd paint, eat, hang out at a beach and have sexual relations! And actually spend some quality time reading more. 🙂 The first two things I already do lots of, LOL!
AP. What is your favourite journey?
MA. An ongoing stroll through any museum, and a walk around a new city finding new visual art surprises, while picking up the feel of that city. I still haven't been to the Prado Museum, so that would be a good journey to take sometime soon. I have walked through the Met in New York many times! That is definitely one of my favourite journeys.
AP. Do you have a favourite piece you have personally created? What is it?
MA. 'Family in the Woods', an oil painting from 1999 was one I was really satisfied with, both in terms of style and mood! My recent bronzes are in the 'personal favourites' category, as the process of making sculptures is a challenge, and the results have been incredibly satisfying.
AP. Who is your favourite author(s)?
MA. Timothy Findley, Shakespeare, Robertson Davies, and Malcolm Gladwell.
AP. Where do you go for inspiration?
MA. I go to the studio, the news, music, art, life experience, personal angst and to coffee for inspiration.
AP. What is your greatest achievement in life so far?
MA. I have a few, I have two teenage sons, my big monkey boys that have been amazing to watch as they progress, falter, and shine in their own development. I've painted close to 400 canvases, and that is an achievement! I have had great sales of my work over the years and am in a few good museum collections.
AP. What is your favourite colour?
MA. Perylene red, tinted with a touch of titanium white! What a reddish pink, Perylene tints!
AP. What is the one thing you want to share with everyone reading this?
MA. Art is free to look at, but not to create. Art patronage is about supporting artists, not just with buildings and institutions that warehouse the work. True patronage is about buying art that supports an artist's vision. Investing in art is different than in investing in artists. Buying art is not about shopping for brands. There is Art, and there is the Art Market. They are very different things. Trust your gut when purchasing art. Take risks. You are allowed to be creative and individualistic in your tastes. Don't be afraid to show your personality. The boldest collectors are the ones that challenge their own sensibilities. In this there is growth. I welcome everyone to contact me or to come by the studio! Call ahead to make sure I'm there.