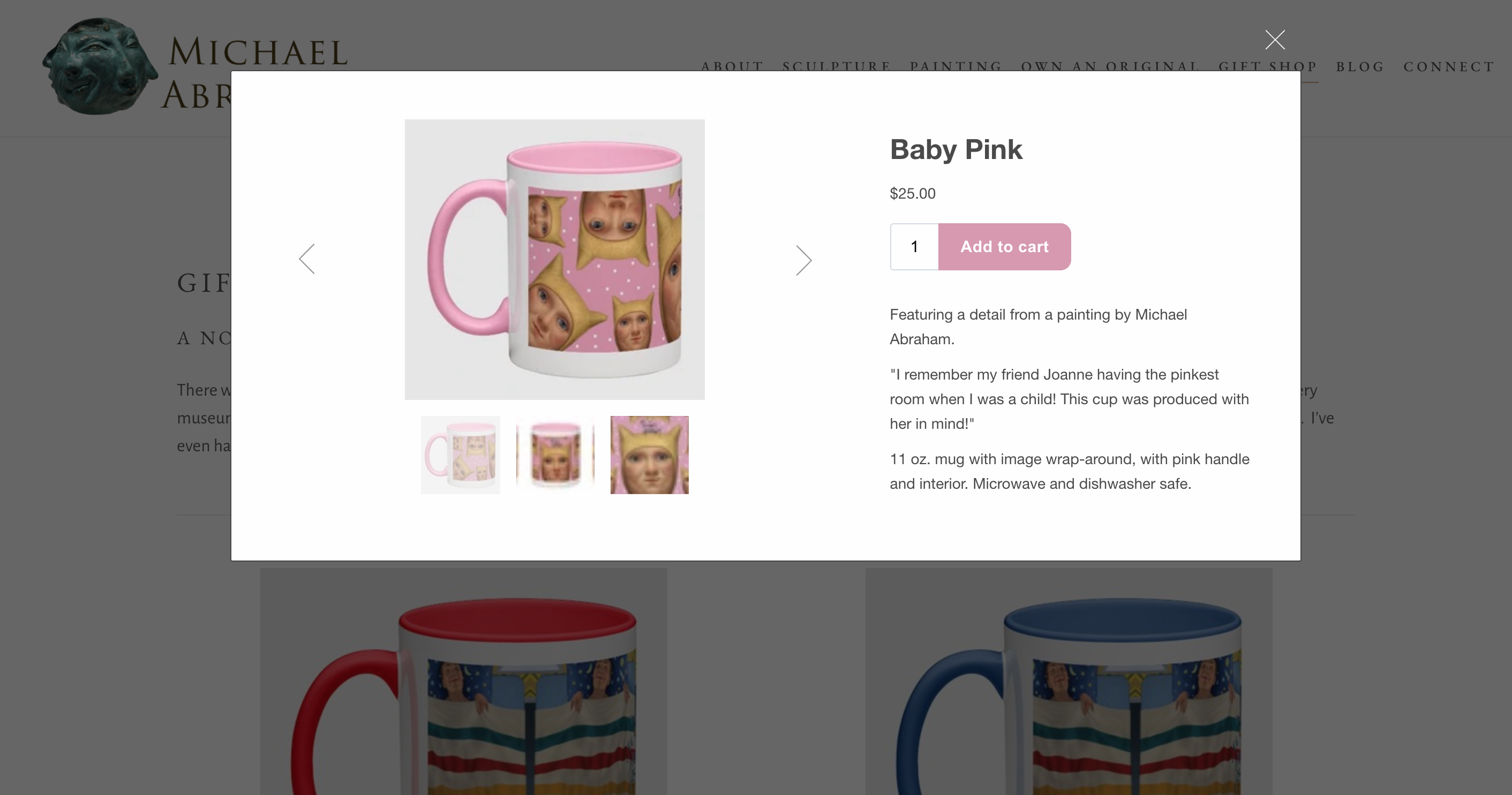 ? ? Gift Shop + other big site updates!
Over the past month, a lot of time has been put into curating the website. You can now see images from the early 1990's up to the current date, displaying a full overview of creative productivity through the years.
The Painting page has been organized into 32 themes, with writing that contextualizes and reveals some of the thoughts behind the work.
The Sculpture page has 12 categories with photos, videos, and photos of work in progress. There is a lot to see and read.
If you want to know what work is available and general pricing you can see information about that on the new Own an Original page.
The About page has a bio, artists statement, videos, photos, a link to 'articles, press reviews, and writing', and a CV, including collections list.

The Gift Shop
I'm really proud to bring my first items to the Gift Shop, a variety of colourful mugs! Have a look HERE.