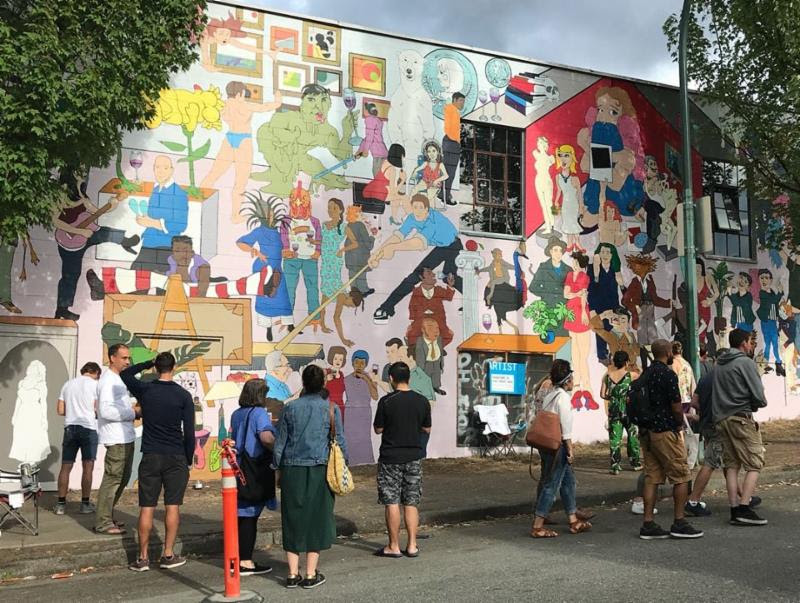 Vancouver Mural Festival 2018
During the summer I was involved in the Vancouver Mural Festival. Using a number of drawings from the six other member artists of Phantoms in the Front Yard artist collective and my own drawings, I composed the final composition. The weather was perfect for the two weeks of steady ladder and lift work. All seven artists painted, often from early morning until nightfall, to complete this 24 x 90 foot wall! The mural is at 7th Avenue and Ontario Street.
I must say it was so fun to paint on such a large scale!



We're all on Instagram if you'd like to see the talent of this group of artists:
@jaysenetchko
@michaelabrahamart
@birnbaumjeremiah
@jonathansutt
@paulmorstadpainting
@andreahooge 
and our curator @dazed.and.confucius 
We are @phantomsinthefrontyard
Click Read More to see more images!