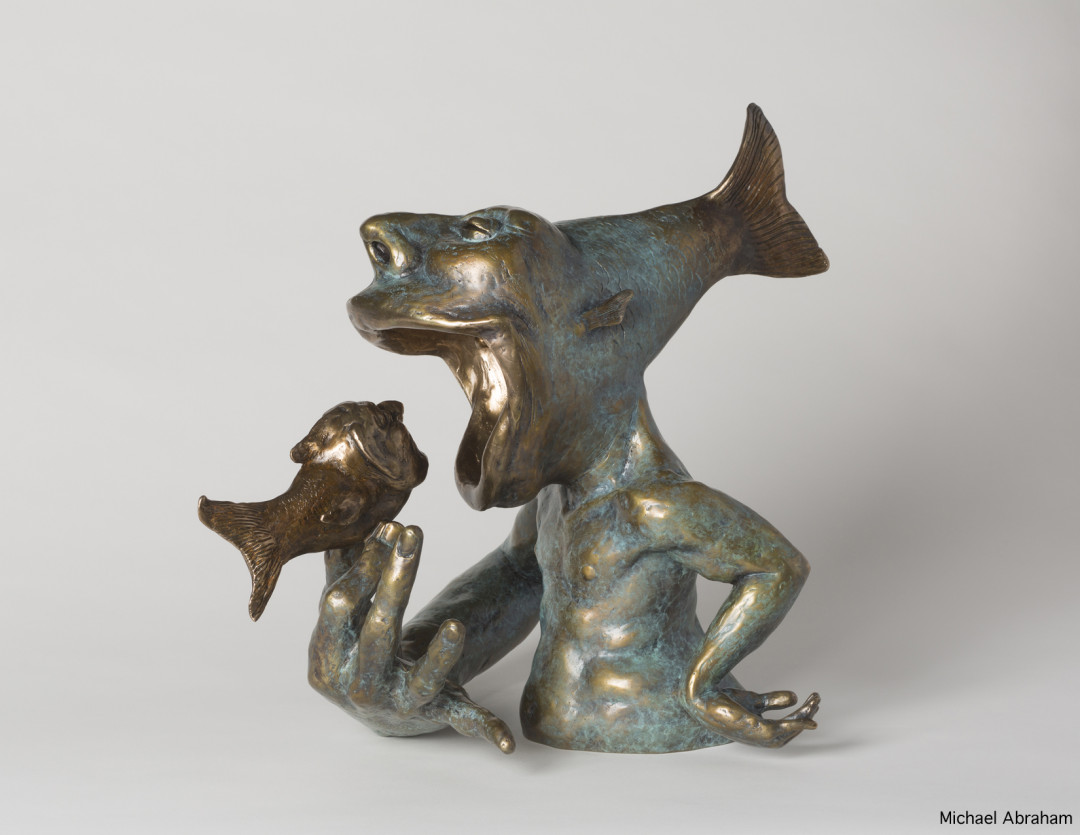 We all want to be the big fish. Somedays we are the little fish. Such is the nature of life.
I wanted to give my fish, human attributes. The intention is to capture the nature of nature, the nature of business, of career, of societal structures, of strength and vulnerability, and of struggle and acceptance of the nature of life.
This idea has been brewing in my thoughts for a long time. I've always been a fan of Pieter Breugel's artwork for its initially mysterious narrative and human-scaled peasantry feel. He did a drawing in 1556 based on a Flemish proverb, 'big fish eat little fish', where small fish are spilling out of a cut bigger fish. The Metropolitan Museum says his image "relates to the theme of a senseless world in which the powerful instinctively and consistently prey on the weak. That the son understands the lesson is apparent from his gesture toward the other man in the boat, who has extracted a small fish from a larger one".