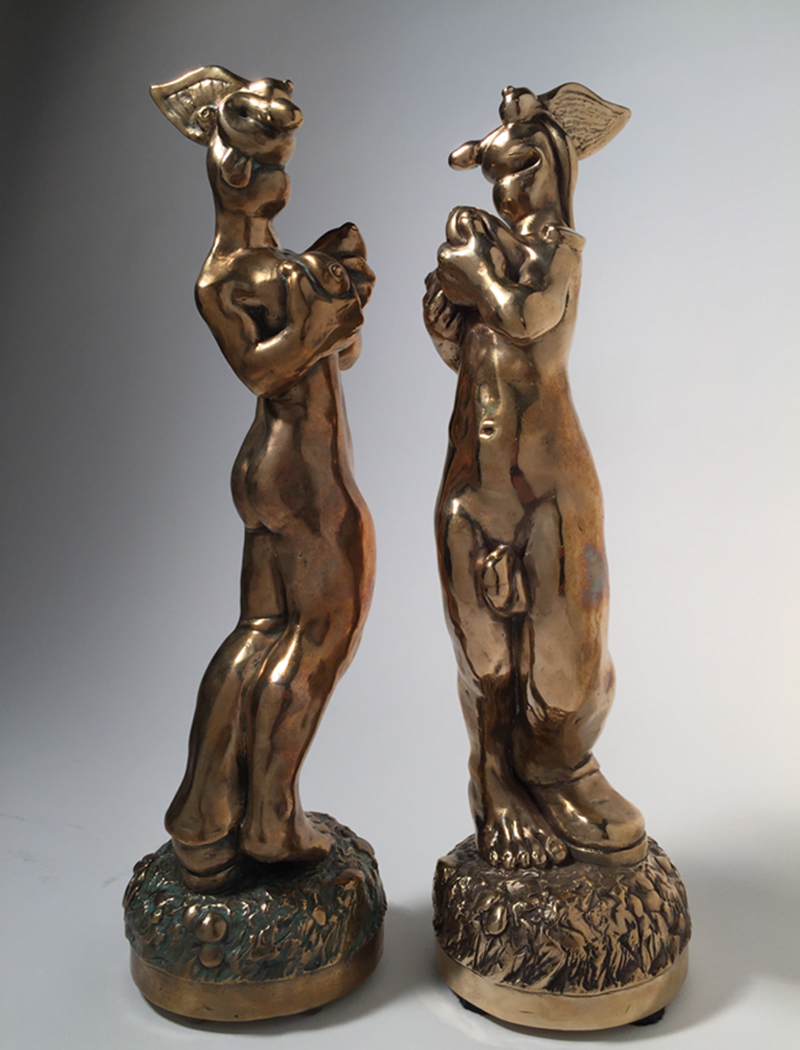 What can I say except that I'm interested in contemporary discussions on sexuality, evolving gender theory while interested in removing shame from the acknowledgment of our sensual and sexual human nature. So in honour of my 'gurus' including Dan Savage, Dr. Ruth, Sue Johansen, Kinsey, Freud, Hugh Hefner, Donatello… May this 'fetish fetish' bring you heightened understanding and magical powers.
I've always loved the dual definition of words:
Fetish
Definition:
A form of sexual desire in which gratification is linked to an abnormal degree to a particular object, item of clothing, part of the body, etc.
An excessive and irrational devotion or commitment to a particular thing.
An inanimate object worshipped for its supposed magical powers or because it is considered to be inhabited by a spirit.
Fetish Fetish, bronze, 13″ in height,  2017, edition of 9.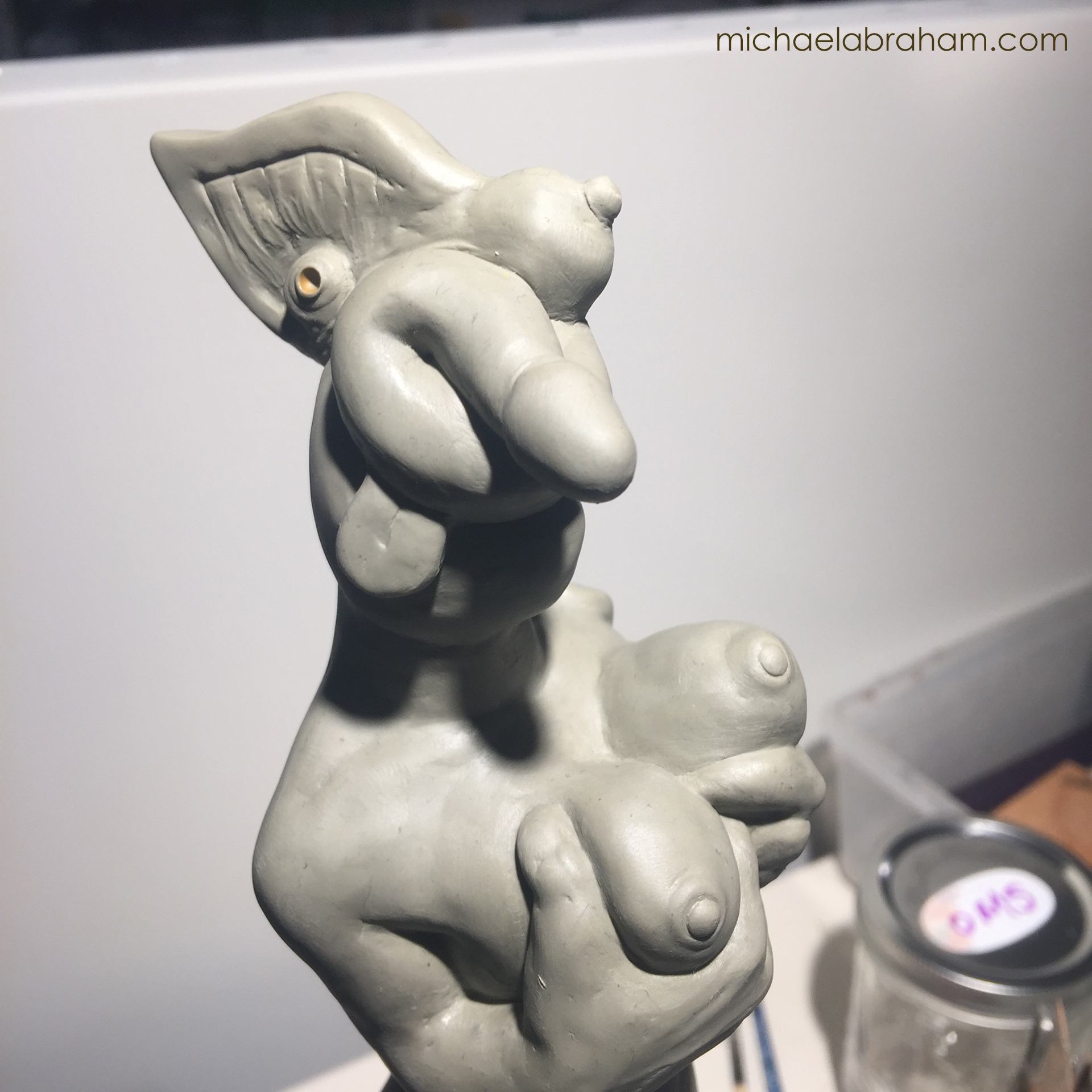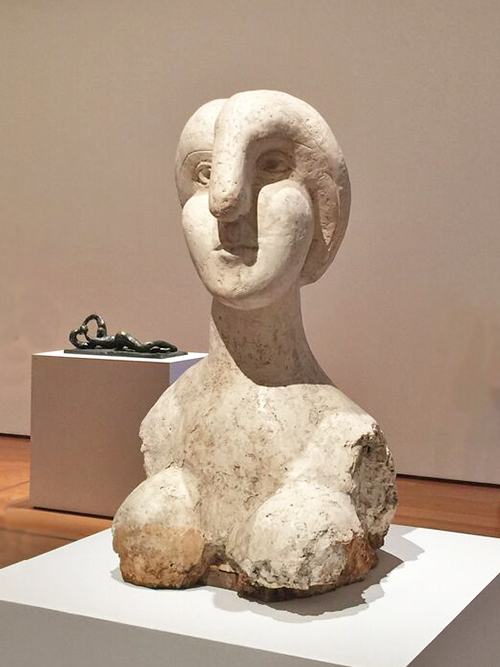 I keep saying I don't want to be bound by realism. Artists of the past somehow give me permission to push things just a bit further. Picasso's altering of the form in his bust of Marie-Therese expresses a gentle, limp soft character, cross-eyed and slightly dazed.  It has always appeared phallic to me.  With 'Fetish Fetish' I have used the similar folding of the toroidal shape and turned it into something a little more obvious.
Fun Fact: A Torus is a mathematical term for a donut shape. – hence 'toroidal'