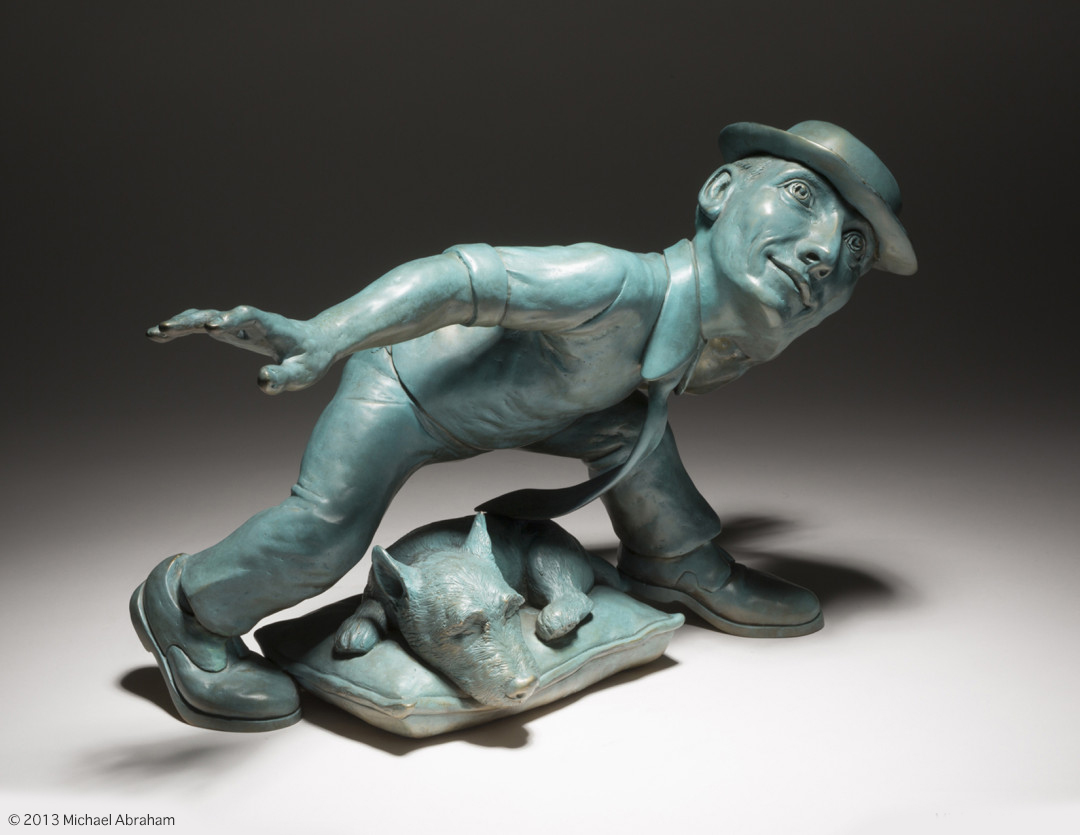 Hoping to get by unscathed, there is always potential for things to go awry, ergo the businessman's tie dragging upon the sleeping dog's back.  Does the dog represent the masses within structures of power, or does he represent the inevitable pitfalls of life that may afflict us all?
With his two faces, the man nervously checks over his right and left shoulder.  One face looks somehow pleased like he is getting away with something, while the other face is a bit more worried.
Is the man the dog's dream? Is the dog happily oblivious? Questions like this inspire my work.
– MA 2014
Sleeping Dog 2013, Bronze (Available in Green Patina or Polished Bronze) Edition of 9, 11h x 18w x 9d inches. Cast at Burton Bronze Foundry.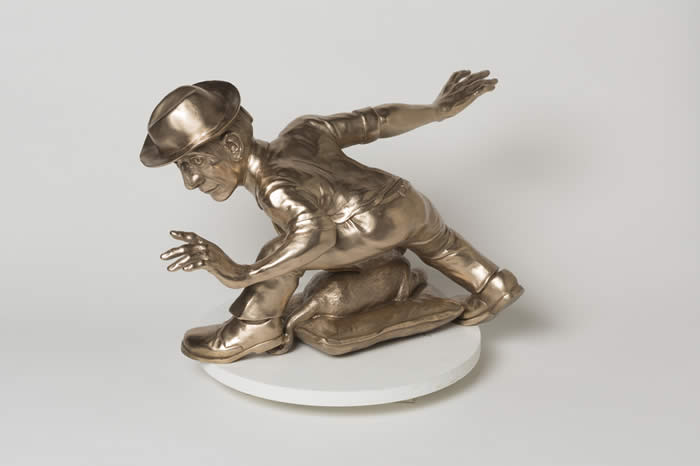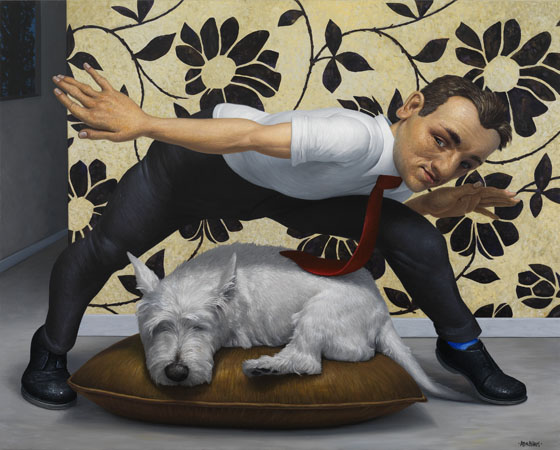 The sleeping dog was originally done as a painted image, however, with the potential for working the weight and the subtleties of balance, I felt compelled to make it three dimensional.