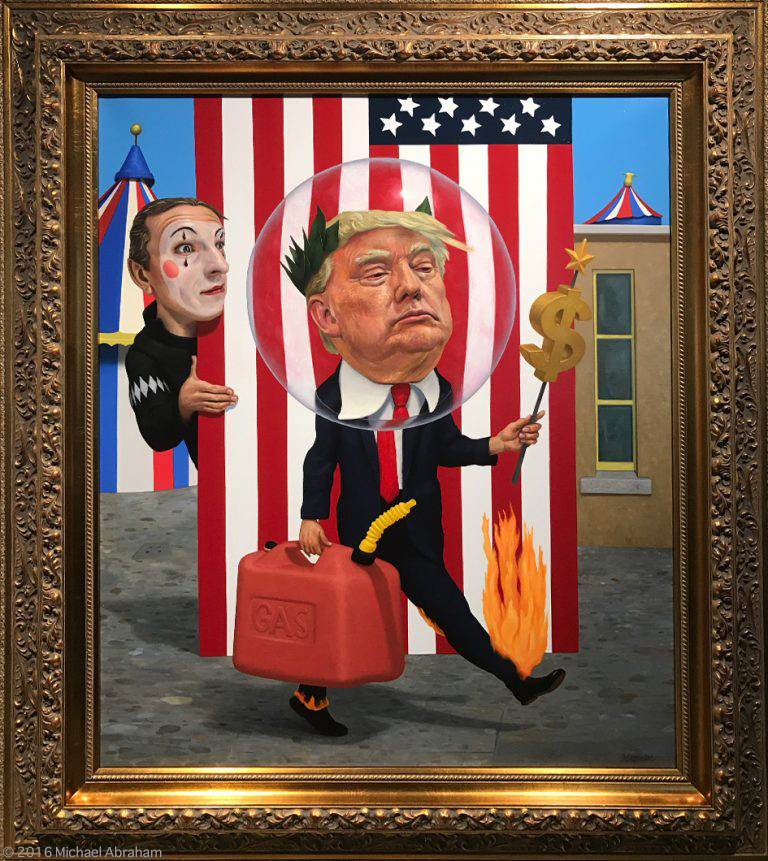 Trump
The Trump painting was completed in the summer of 2016, a few months before the US election. I didn't think that Donald Trump would become the president of the United States.  He seemed too erratic, blunt, divisive, xenophobic and nutty from what I was seeing/hearing/reading… but while I was in Seattle that summer I met a mature American artist who said that so many people didn't realize they were in a bubble of information and that Mr. Trump would most definitely get elected. I was so doubtful and scoffed and yet was so unsure of my own ability to know how this would even be possible, since from my vantage point and 'media feed' there would be no way that the American people would vote him in.  Even the pre-election polls were showing it was tight, but that he would not get in.  I was listening to the concept of 'the bubble', and hearing trump touting his acumen to build the economy, and hearing 'pants on fire' rating of trumps yo-yoing facts and exaggerations.  He was such a polarizing figure, I couldn't not paint him.  The gas can and pants on fire, potential for a big explosion… racial or nationalistic, and the magic wand, fixing the economy, healthcare … is it magical, can he really do what he says he will do? The white-faced mime/clown is me, an unsure but thinkingly and knowing Canadian, peering to see what's happening at the circus on the other side of the Flag.
I'm recalling this now  (May 2020) and as I write this, I am curious where we will be after the next election… What has America learned, what will it decide for the next four years?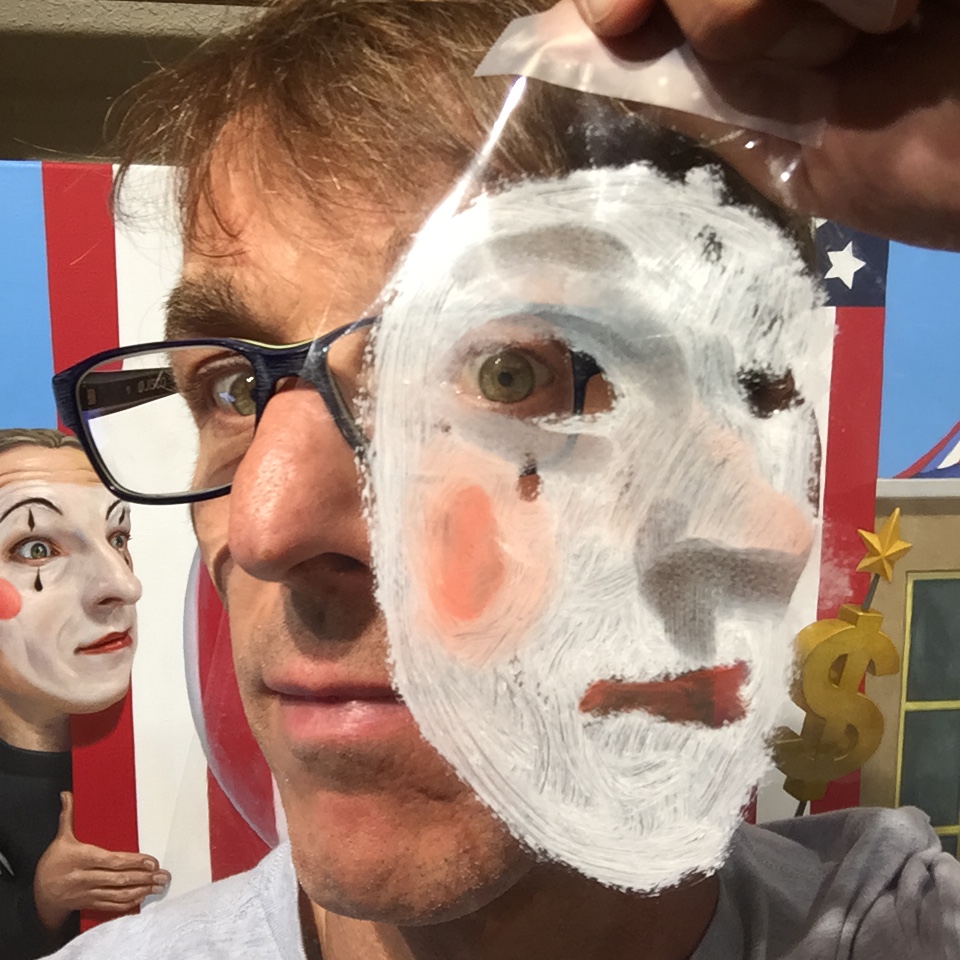 Watching
It has been said that Canadians are interested in US politics in the same way that Americans are interested in football. These two miniature paintings and small drawings were painted for the 'Bad People' exhibition, a group show with 'Phantoms in the Front Yard' held at 'Hot Art Wet City' Gallery, Vancouver in 2017.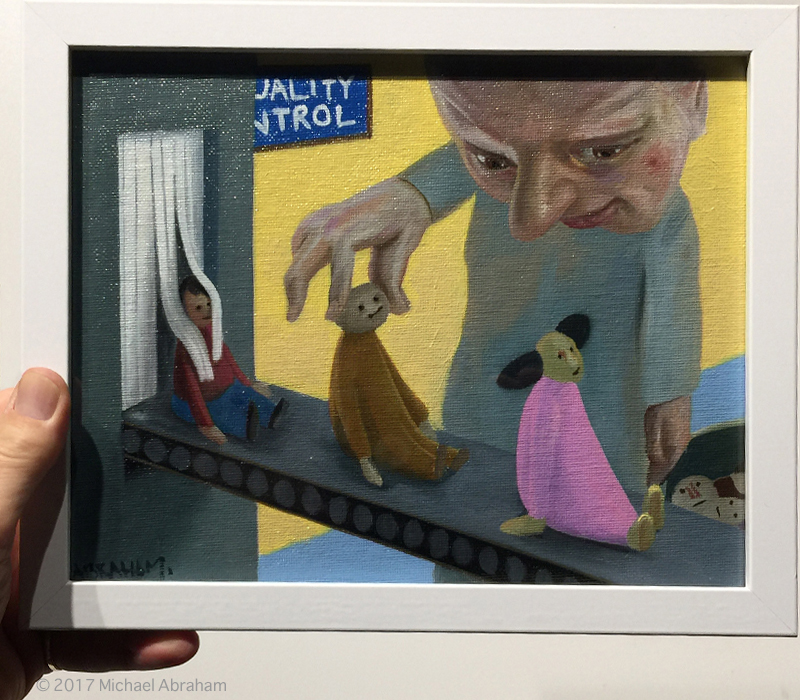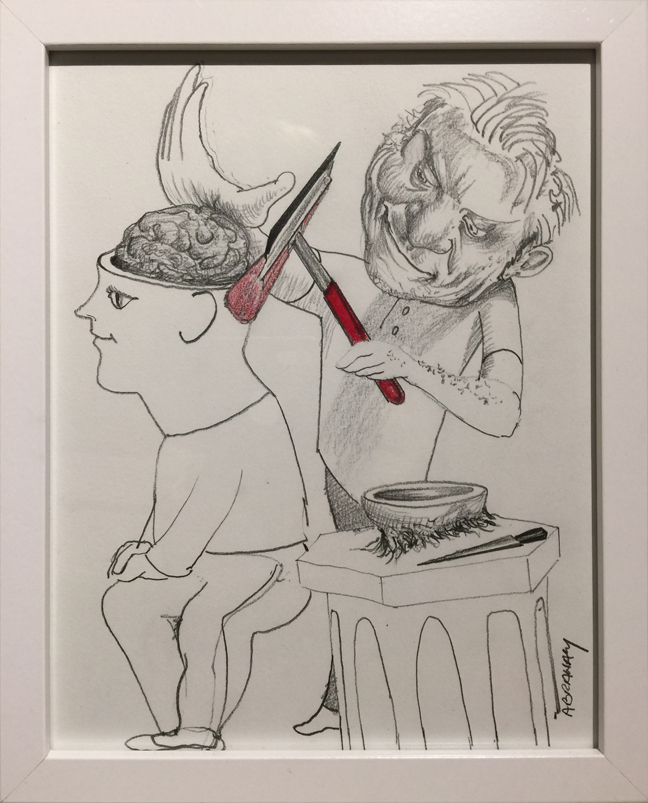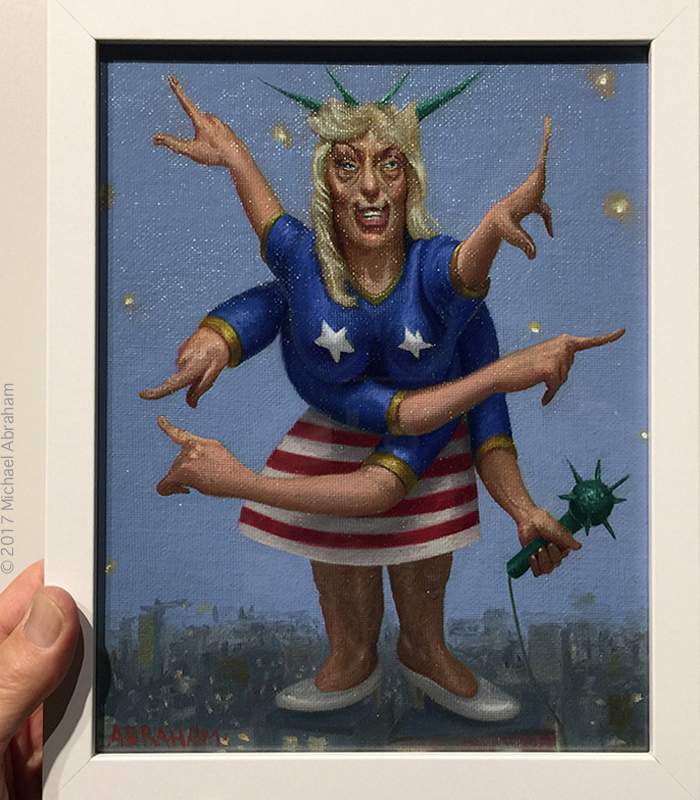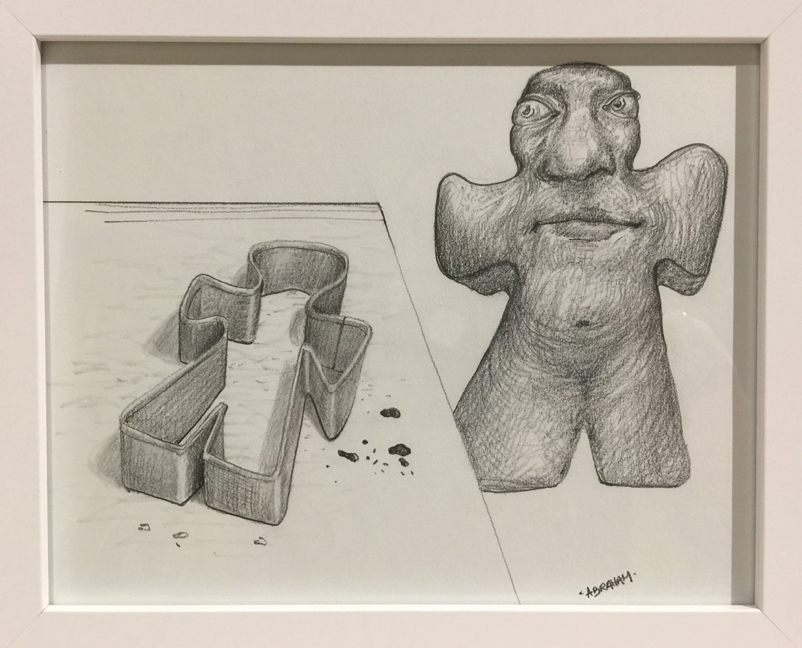 Framer's choice
When my client asked about acquiring the 'Trump' painting, I said I would be happy to sell it to him, but on the condition that it be adorned with an oversized BIG shiny gold frame in the Trump style. He loved the idea. Framed, the art of the deal!
MA – May 2020