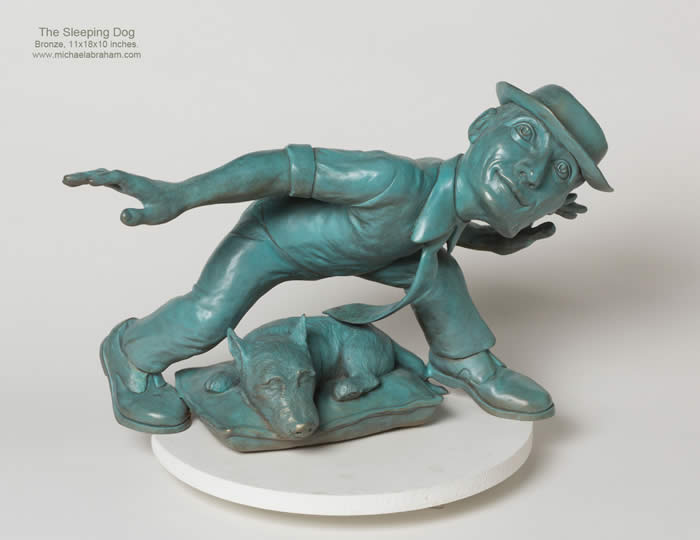 The Evolution of 'The Sleeping Dog' (Double Faced Man)
Completion of a new Bronze Sculpture!
'The Sleeping Dog', 18w x 9d x 11h inches, edition of 9.
Here are some recent photos of the sculpting process, from the maquette…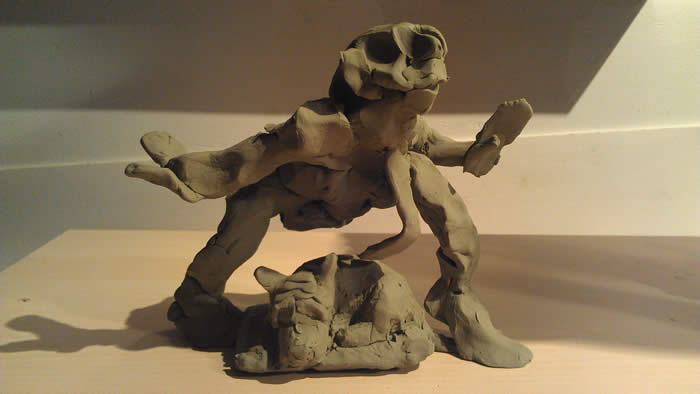 to the final…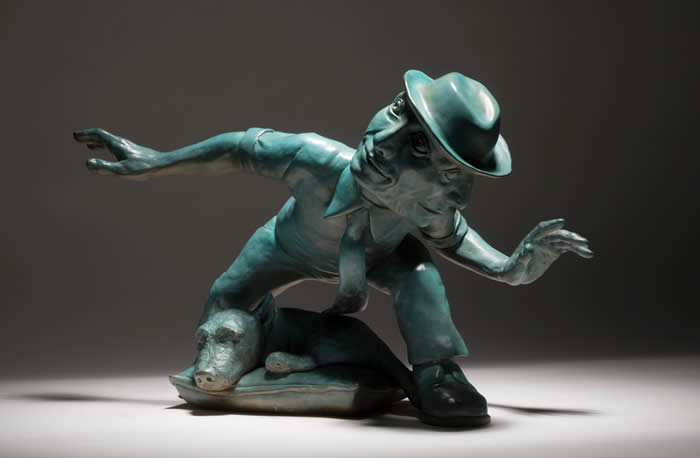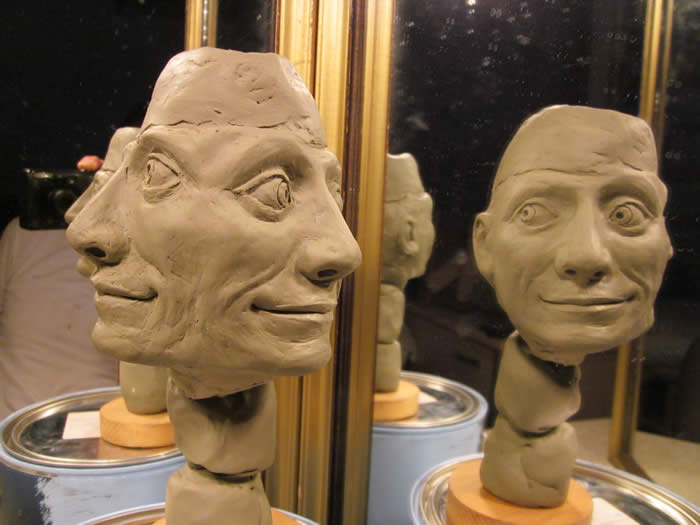 head in morror – two faces.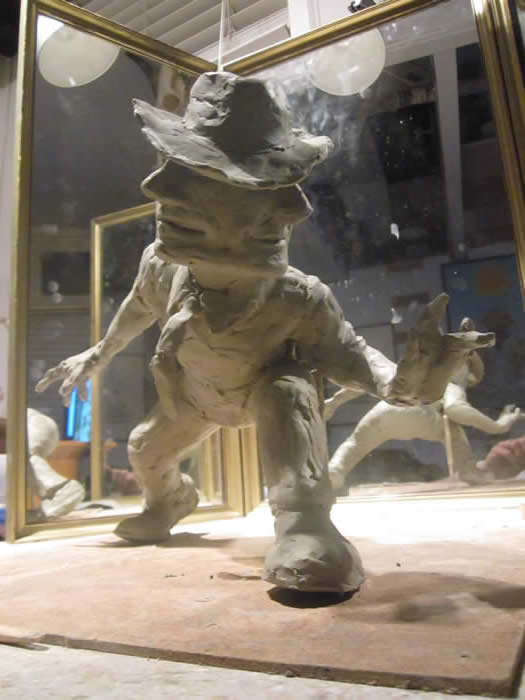 rough clay work.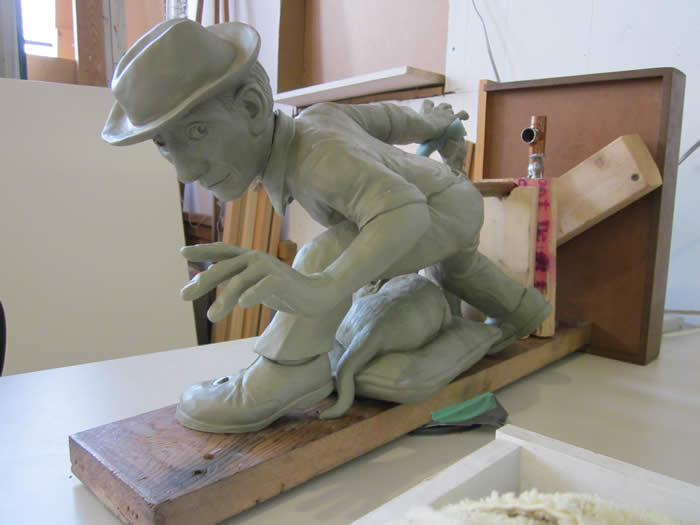 The clay work is finished at this stage, is now ready to have a mold made from it.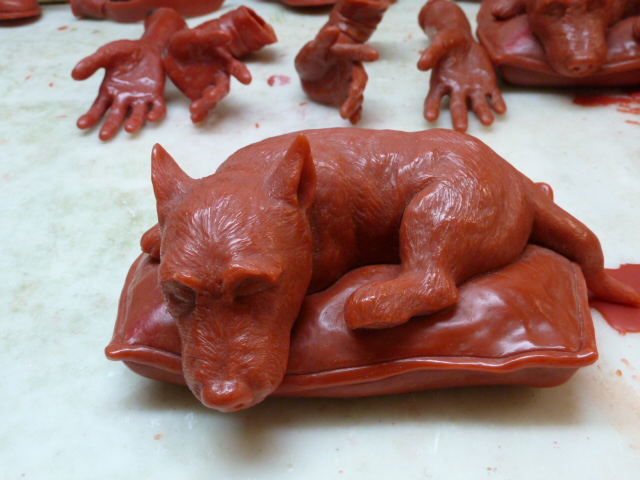 Sleeping dog, wax made from mold of original. Original is destroyed in the process… wax is then remolded to be cast in bronze.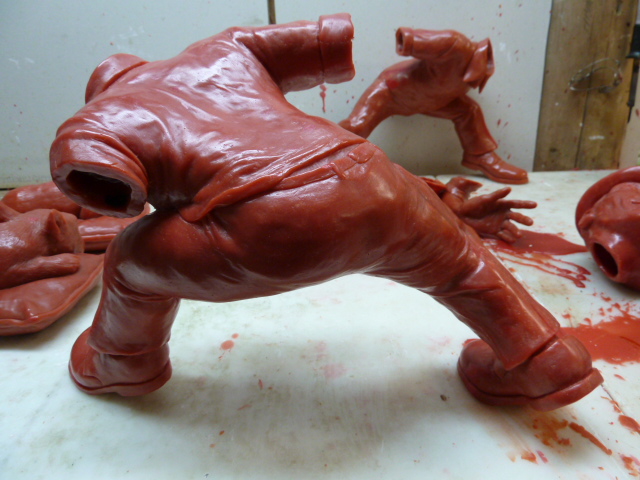 Looks like a nightmare…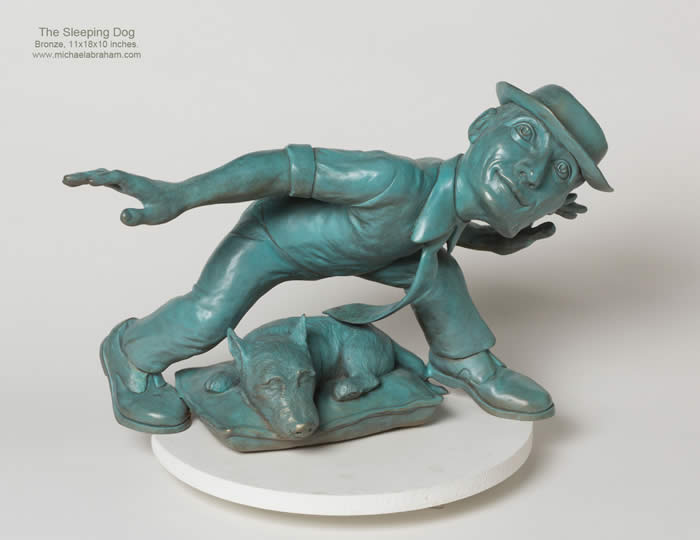 The finished sculpture…with a green patina finish -The Sleeping Dog.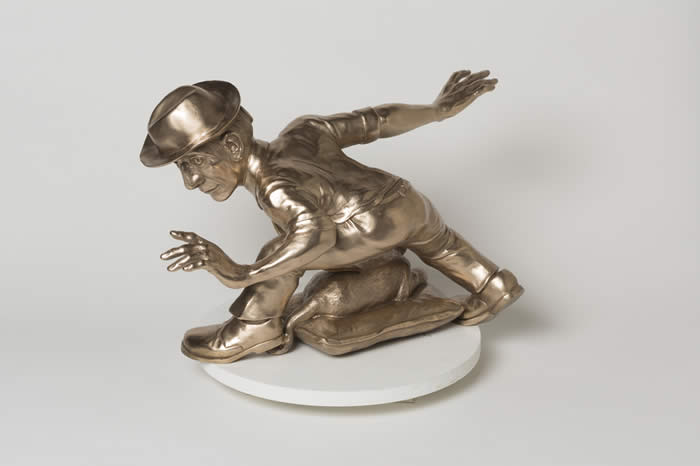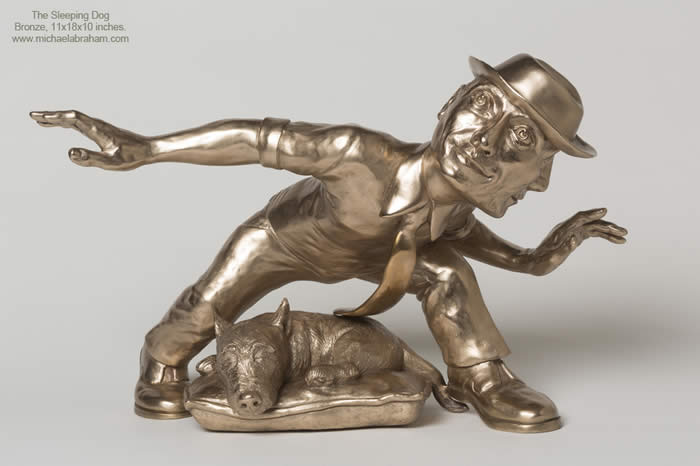 One with clear polished finish. I hope you enjoy. If you are interesting in viewing or acquiring one, contact Michael for details.