'Ice cream, birds, something hatching in my head, alive in physicality, a full belly, aroused, lip licking, accepted offerings, offerings made, fulfilled.'   – MA, 2020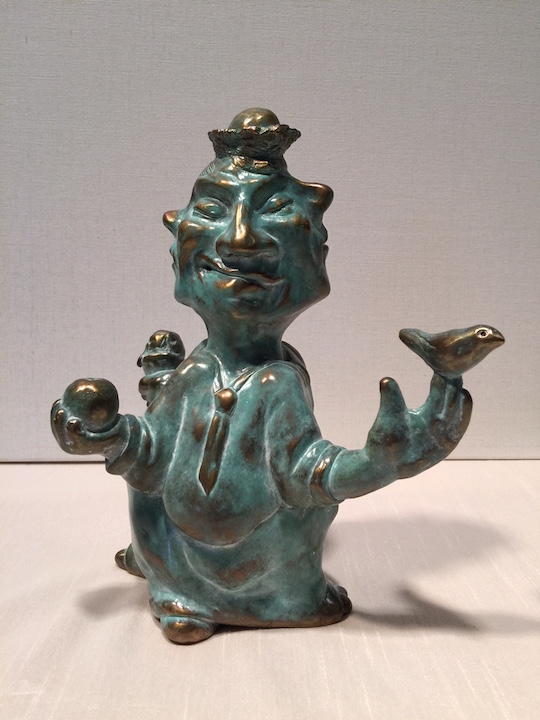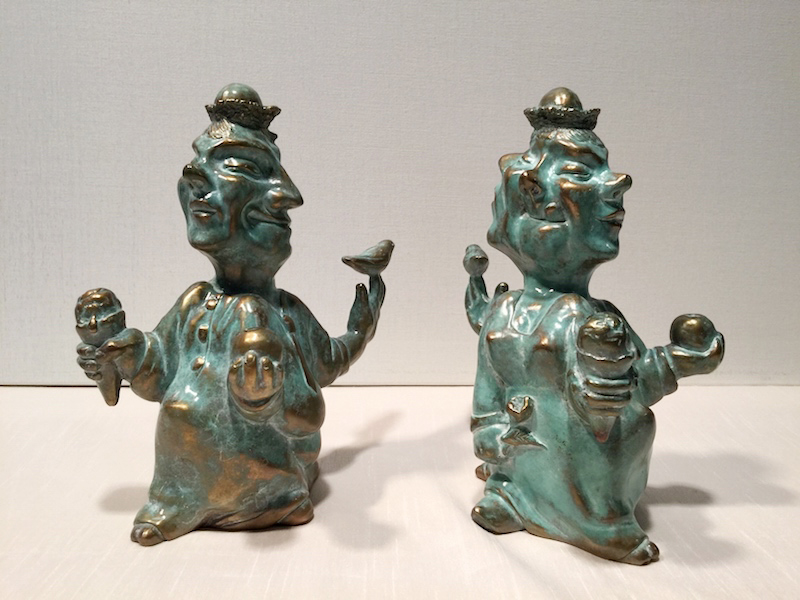 Pleasure seekers is a multi-faced bronze figurine. It has four characters sharing limbs, facial features, a nest covered head, and pleasure.
As a child, I took pleasure at looking sideways into a mirror and making faces. As an adult, I choose to make faces with clay.
'Pleasure Seekers', Bronze, 2015, Edition of 12, 9h x 8w x 5d inches.
Finished in a variety of patinas, including green or polished blackened silver.
Cast at Burton Bronze Foundry, Salt Spring Island, BC.