Supply List
For Adults:
The oil painting supply list is below, or you can paint in acrylics if you prefer.
Everyone should have a sketchbook and pencils. 🙂
Suggested Supply List
for oil painting classes
Some local art stores:
Sublime Art Supplies in Tsawwassen
Pheonix Art Supplies in Steveston
Opus at Granville Island
Deserres Art Supplies (Surrey or Vancouver).
Items 1 through 9 you can get at an art supply store.
Items 9 through 15 are from around the house.
1. Paints: 
Artist quality oil paint – Brand names such as Gamblin, Winsor & Newton (not Winton), Rembrant, and Utrect oil paints are some of the better brands.  Ask your local retailer.  Some art stores have a good quality artist colour set, and just add a colour or two that may be missing from the set. Opus Art Store makes some cheap oil paints, but you get what you pay for.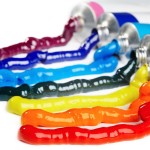 Best to keep things simple at first.  A good basic palette of colours:
 

Titanium White (opaque)

Cadmium Yellow Light, and /or Cadmium Yellow Medium (opaque)

Indian yellow, (transparent) 

Cadmium Red, (get a top quality brand of Cadmium red,  not the student grade Winton brand)

Quinachridone Magenta or Quinachridone Red, (transparent)

Ultramarine Blue, (transparent)

Pthalo blue Transparent

Mars Black (opaque)

Pthalo green*
Other good colours to have:
Manganese Blue hue

Raw Sienna

Raw Umber

Burnt Umber
(don't get fast-matte or water soluble oils… stick to artist grade or traditional oil paints, not student grade)
2 Brushes
I suggest eight brushes to start:
 Bristle brushes:
#2 filbert, (my favourite)
#4 filbert,
#6 filbert,
#2 flat or bright
#4 flat, or bright
#8 flat.
bristle fan brush size #6 or #8
and one small fine line 0 or #2 synthetic line brush or fine watercolour brush, works great for detail.
(If you want to paint bigger get a few bigger bristle brushes up to #12)
3. A palette knife.
  
If you can afford it, a good one is worth it.  If you are not sure what to get about a one-and-a-half inch one.  Metal is way better than plastic, and rounded edges and end are better than pointed…)
4. Odourless Mineral Spirits , a

 1 litre bottle.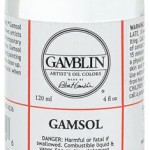 'Odourless mineral spirits' is also called Gamsol, This low-odor solvent can be used to thin oil paints and to clean painting tools and brushes. When using petroleum solvents be sure to provide adequate ventilation.
5. Canvases, Sketchbook, etc…
You can choose primed canvas, canvas board, primed wood panel, or canvas pads for practicing.  If you'd like to paint a few pieces, bring a few surfaces.  Some people paint one painting, others quite a few.  Any size will do, 12×16 inches, 18 x 24, up to 36×36.  and bring a sketchbook if you wish to draw first.
6. Linseed oil:  A small bottle –  8 to 16 oz.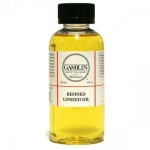 7. Drawing Materials:
A hard charcoal pencil, and a few sticks of willow or vine charcoal.
8. A Palette
Either a disposable paper palette pad, or wooden palette. The bigger the better.
9. a) Brush Cleaning Jar, and 3 other jars:
If you want to buy a 'coil in a jar' to clean your brushes with, they sell these at the art store and they are really handy.  You may also need three or so small jars with lids from home:  one for holding a bit of oil medium. and one for holding a bit of Oderless Mineral Spirits, one for sludge.   You can make a homemade brush cleaning jar
9. b) A dipper cup

10. Phone Book
If you have an old phone book, to wipe brushes, that is helpful.
11. Comfortable, messy clothes, if you are messy!
12. If you have a portable painter's easel, or paint box, or tabletop easel feel free to bring it.
I have stand up easels at the studio, so no need for stand up easel.
13. Rags or Paper Towels
i.e. an old t-shirt cut into squares about facecloth size…or store bought paper towel roll.
14. A Pea Bucket
A jar or bucket of dried peas or dried soya beans holds your wet brushes nicely, while you are working
15.  Subject matter 
Any still life objects you wish: fish, dishes, and bric-a-brac…, photo to paint from…  Anything you like! sketches of an idea you'd like to paint… I have still life objects here if you wish to set up something, and a mirror, if you want to try a self portrait…
Gambin colour information for solvent free painting:

Thoughts about 'Fat Over Lean' from the Gamblin, maker my preferred oil paints: