March 1 – 31, 2018
Opening Reception :
Saturday, March 3, 2018, 5-7:30 pm
Sponsored by the Canadian Consulate General, Seattle.  All are welcome!
The varied figurative paintings and sculptures of Vancouver artist Michael Abraham contain a nuanced display of the lighter and dark sides of existence, with an underlying hopefulness.
He writes, "Art is a reflection of life: growing and dying, serious, funny, absurd, joyous, hard, paradoxical, sensuous, scary, communal, divisive… all things at once, and ever changing. Each creation is a snapshot of the mind in time."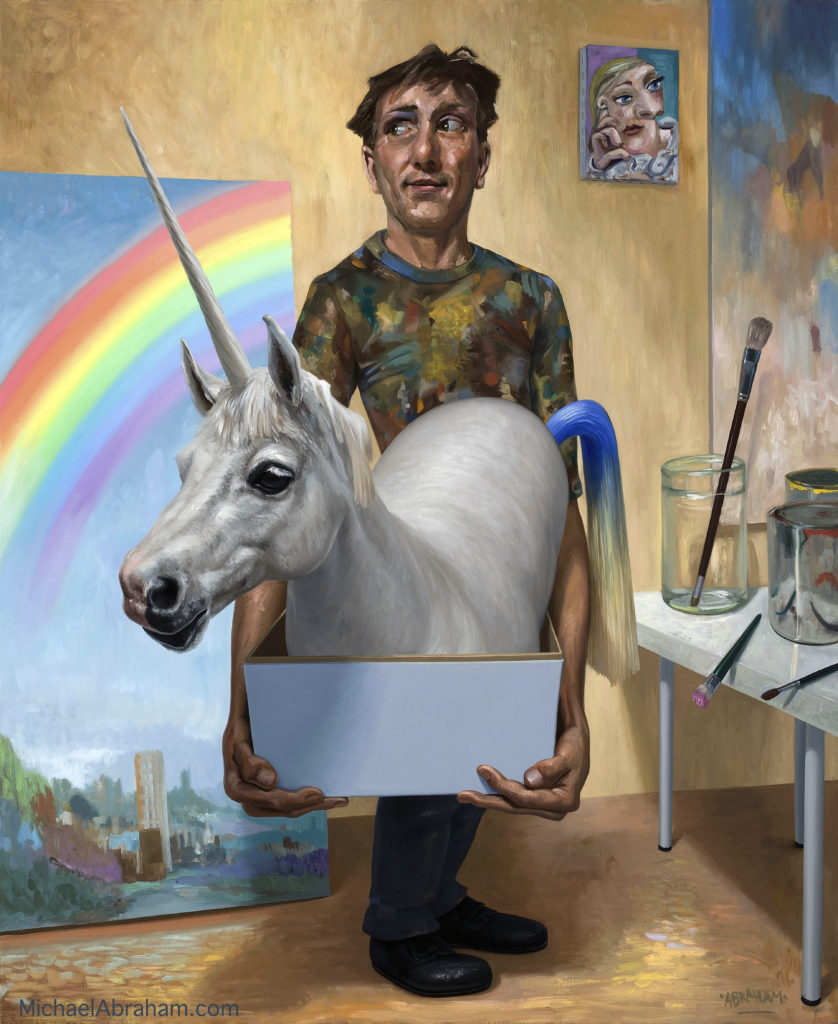 Thursday – Saturday 12-5 pm
Phone 206-624-9336
110 3rd Ave. S, Seattle, WA 98104