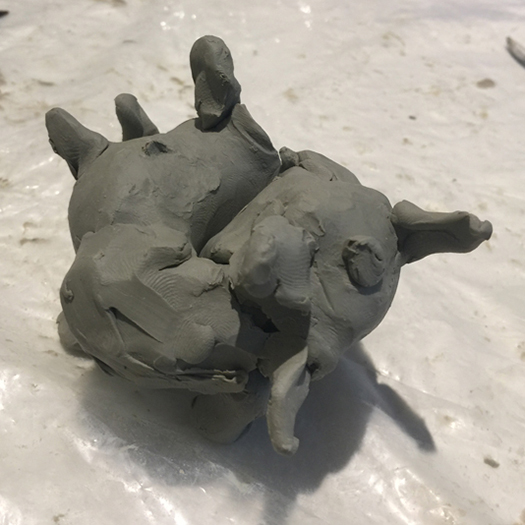 Always thinking… Business, warrior, life as a competition, win-win, win-lose, if it is is win-lose, we all lose; 'business is a game'…
My challenge was to make two dogs eating each other, and make sense in 3-d, and capture at every angle a nuanced expression from sly, demonic, playful and pleased joyous. and gentle.  When i play with my dog he knows the limit, never really biting.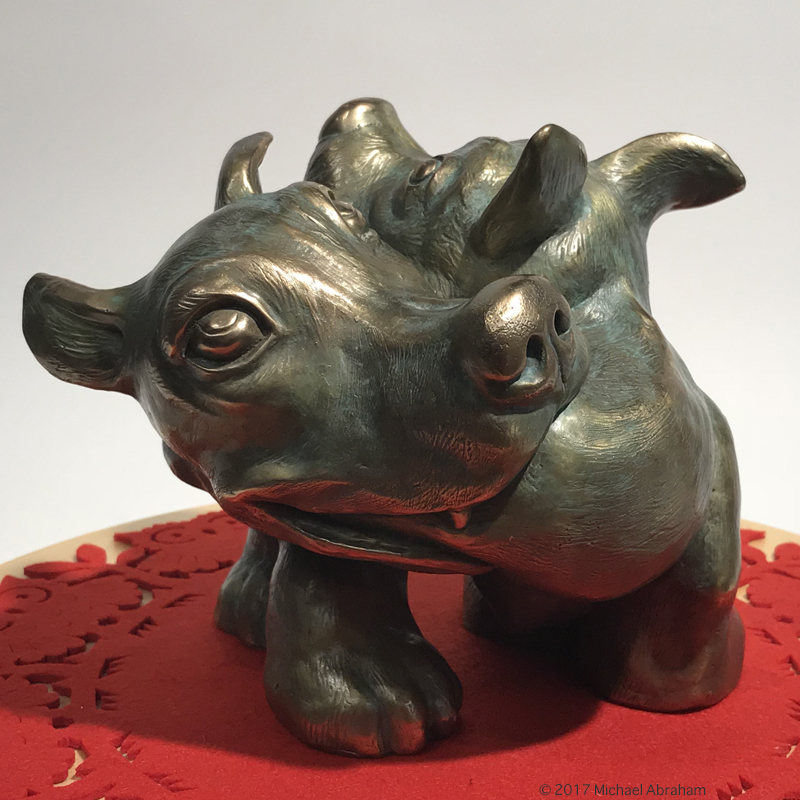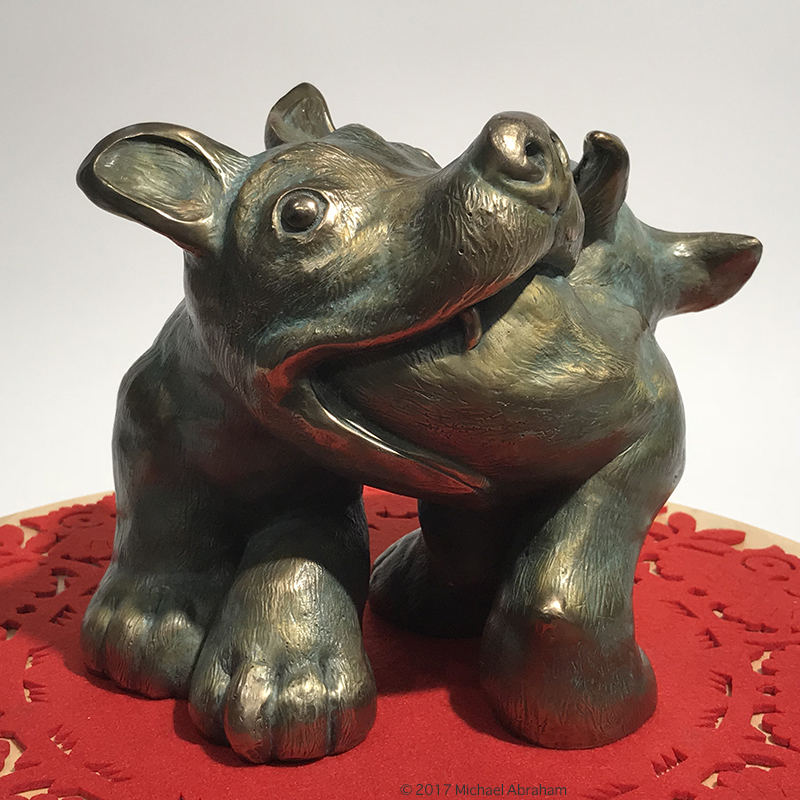 Dog Eat Dog 2017, Bronze (Available in Green Patina) Edition of 9, plus three artist proofs. It is approximately 9 inches in height, 10 inches wide x 10 inches deep.
Fun facts: Dogs don't eat dogs!
Ruthless competition. Although this saying dates from the sixteenth century, it was at first put very reluctantly,because a much older observation has it that dog doesnot eat dog (a Latin proverb). Thus Thomas Fuller(Gnomologia, 1732) pointed out that "dogs are harddrove, when they eat dogs." The transfer to humanaffairs had it otherwise, however. "Dog won't eat dog,but men will eat each other up like cannibals," wrote C.H. Spurgeon (John Ploughman, 1869). (citation link here)